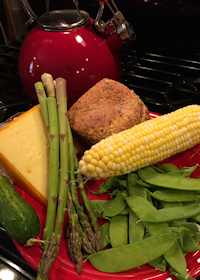 Dietitians and nutritionists plan food and nutrition programs, supervise meal preparation, and oversee the serving of meals. They prevent and treat illnesses by promoting healthy eating habits and recommending dietary modifications. For example, dietitians might teach a patient with high blood pressure how to use less salt when preparing meals, or create a diet reduced in fat and sugar for an overweight patient.
Dietitians manage food service systems for institutions such as hospitals and schools, promote sound eating habits through education, and conduct research. Many dietitians specialize, becoming a clinical dietitian, community dietitian, management dietitian, or consultant.
Clinical dietitians provide nutritional services to patients in hospitals, nursing care facilities, and other institutions. They assess patients' nutritional needs, develop and implement nutrition programs, and evaluate and report the results. They also confer with doctors and other health care professionals to coordinate medical and nutritional needs. Some clinical dietitians specialize in managing the weight of overweight patients or in the care of renal (kidney), diabetic, or critically ill patients. In addition, clinical dietitians in nursing care facilities, small hospitals, or correctional facilities may manage the food service department.
Community dietitians counsel individuals and groups on nutritional practices designed to prevent disease and promote health. Working in places such as public health clinics, home health agencies, and health maintenance organizations, community dietitians evaluate individual needs, develop nutritional care plans, and instruct individuals and their families. Dietitians working in home health agencies provide instruction on grocery shopping and food preparation to the elderly, children, and individuals with special needs.
Increased public interest in nutrition has led to job opportunities in food manufacturing, advertising, and marketing. In these areas, dietitians analyze foods, prepare literature for distribution, or report on issues such as dietary fiber, vitamin supplements, or the nutritional content of recipes.
Management dietitians oversee large-scale meal planning and preparation in health care facilities, company cafeterias, prisons, and schools. They hire, train, and direct other dietitians and food service workers; budget for and purchase food, equipment, and supplies; enforce sanitary and safety regulations; and prepare records and reports.
Consultant dietitians work under contract with health care facilities or in their own private practice. They perform nutrition screenings for their clients and offer advice on diet-related concerns such as weight loss and cholesterol reduction. Some work for wellness programs, sports teams, supermarkets, and other nutrition-related businesses. They may consult with food service managers, providing expertise in sanitation, safety procedures, menu development, budgeting, and planning.
Note: Some resources in this section are provided by the US Department of Labor, Bureau of Labor Statistics.