Day in the Life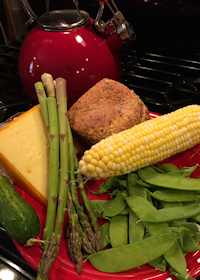 Dietitians and nutritionists usually work in clean, well-lighted, and well-ventilated areas. However, some work in hot, congested kitchens. Many dietitians and nutritionists are on their feet for much of the workday.
Dietitians and nutritionists typically do the following:
Assess patients' and clients' nutritional and health needs

Counsel patients on nutrition issues and healthy eating habits

Develop meal plans, taking both cost and clients' preferences into account

Evaluate the effects of meal plans and change the plans as needed

Promote better health by speaking to groups about diet, nutrition, and the relationship between good eating habits and preventing or managing specific diseases

Keep up with or contribute to the latest food and nutritional science research

Write reports to document patients' progress.
Most full-time dietitians and nutritionists work a regular 40-hour week, although some work weekends. About 1 in 3 work part time.
Note: Some resources in this section are provided by the US Department of Labor, Bureau of Labor Statistics.