Career Path Forecast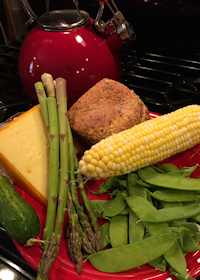 Employment of dietitians and nutritionists is projected to grow 16 percent from 2014 to 2024, much faster than the average for all occupations. In recent years, interest in the role of food and nutrition in promoting health and wellness has increased, particularly as a part of preventative healthcare in medical settings.
According to the Centers for Disease Control, more than one-third of U.S. adults are obese. Many diseases, such as diabetes and kidney disease, are associated with obesity. The importance of diet in preventing and treating illnesses is now well known. More dietitians and nutritionists will be needed to provide care for people with these conditions. In addition, there will be demand for dietitians in grocery stores to help consumers make healthy food choices. As the baby-boom generation grows older and looks for ways to stay healthy, there will be more demand for dietetic services. Also, an aging population will increase the need for dietitians and nutritionists in nursing homes.
A growing and aging population will boost demand for nutritional counseling and treatment in hospitals, residential care facilities, schools, prisons, community health programs, and home healthcare agencies. Public interest in nutrition and increased emphasis on health education and prudent lifestyles also will spur demand, especially in food service management.
Employment growth, however, may be constrained if some employers substitute other workers, such as health educators, food service managers, and dietetic technicians, to do work related to nutrition. Also, demand for nutritional therapy services is related to the ability of patients to pay, either out-of-pocket or through health insurance, and although more insurance plans now cover nutritional therapy services, the extent of such coverage varies among plans. Growth may be curbed by limitations on insurance reimbursement for dietetic services.
Hospitals will continue to employ a large number of dietitians and nutritionists to provide medical nutritional therapy and plan meals. But hospitals also will continue to contract with outside agencies for food service and move medical nutritional therapy to outpatient care facilities, slowing job growth in hospitals relative to food service, outpatient facilities, and other employers.
Finally, the number of dietitian positions in nursing care facilities is expected to decline, as these establishments continue to contract with outside agencies for food services. However, employment is expected to grow rapidly in contract providers of food services, in outpatient care centers, and in offices of physicians and other health practitioners.
In addition to employment growth, job openings will result from the need to replace experienced workers who retire or leave the occupation for other reasons. Applicants with specialized training, an advanced degree, or certifications beyond the particular State's minimum requirement should enjoy the best job opportunities. Demand for dietitians should be particularly strong in outpatient care facilities, offices of physicians, and food service management. Applicants without a bachelor's degree will face keen competition for jobs.
Dietitians with specialized training, an advanced degree, or certifications beyond the particular State's minimum requirement will experience the best job opportunities. Those specializing in renal and diabetic nutrition or gerontological nutrition will benefit from the growing number of diabetics and the aging of the population.
Note: Some resources in this section are provided by the US Department of Labor, Bureau of Labor Statistics.