Employment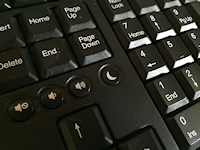 According to the U.S. Bureau of Labor Statistics, computer engineers hold about 74,700 jobs in the United States.
Computer engineers are employed in industry, government, education and consulting. They usually work in teams with other engineers and individuals from other functional areas. They may be working on a new design of an electronic component for an individual project, focused on the development of software specific to a new product, or one being redesigned, or may work in sales or in supporting research activities. Computer engineers frequently work on new applications of computers, such as advances in digital television and photography, virtual meeting technology, intelligent highways, control systems, and new technologies for cars, phones, security systems, telescopes, airplanes, and space vehicles.
The following is a partial list of employers of Computer Engineers:
Note: Some resources in this section are provided by the US Department of Labor, Bureau of Labor Statistics.