Professional Organizations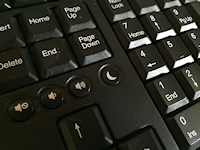 Professional organizations and associations provide a wide range of resources for planning and navigating a career in Computer Engineering. These groups can play a key role in your development and keep you abreast of what is happening in your industry. Associations promote the interests of their members and provide a network of contacts that can help you find jobs and move your career forward. They can offer a variety of services including job referral services, continuing education courses, insurance, travel benefits, periodicals, and meeting and conference opportunities. A broader list of professional associations is also available by clicking here.

Association for Computing Machinery
ACM is the world's oldest and largest educational and scientific computing society. Since 1947 ACM has provided a vital forum for the exchange of information, ideas, and discoveries. Today, ACM serves a membership of computing professionals and students globally in all areas of industry, academia, and government.

Association for Women in Computing
The Association for Women in Computing is a non-profit professional organization for women and men who have an interest in information and technology. The Association is dedicated to the advancement of women in the technology fields.

IEEE Computer Society
Founded in 1946, the IEEE Computer Society, is dedicated to advancing the theory, practice, and application of computer and information processing technology.
Note: Some resources in this section are provided by the US Department of Labor, Bureau of Labor Statistics.