Day in the Life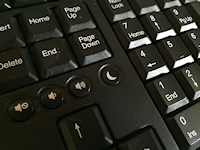 Computer engineers are concerned with the design, development, and implementation of computer technology into a wide range of consumer, industrial, commercial, and military applications. In automobiles design, for example, computers are integrated into many systems, including air conditioning, navigation, audio and video systems, and even tire pressure alert systems. As more and more products incorporate or interact with computers, computer engineers are challenged to develop computer applications that improve the quality of life while being sensitive to manufacturing and distribution costs.



Teams and Coworkers
Almost all jobs in engineering require some sort of interaction with coworkers. Whether they are working in a team situation, or just asking for advice, most engineers have to have the ability to communicate and work with other people. Engineers should be creative, inquisitive, analytical, and detail-oriented. They should be able to work as part of a team and to communicate well, both orally and in writing. Communication abilities are important because engineers often interact with specialists in a wide range of fields outside engineering. Writing and presentation skills are also vital so engineers can share their research and experiences with colleagues through topical meetings, professional associations, and various publications.



Tasks
Computer engineers work on hardware, software and the interface between the two. They work in teams with other engineers and others from other areas to design, build, and maintain systems that incorporate or use computers.
Working as a computer engineer requires expertise in both computer hardware and software, and requires the engineer to be able to recommend tradeoffs between hardware and software to create a system or product design that is cost effective and useful.



The Workplace
Computer engineers usually work in offices or laboratories in comfortable surroundings. They usually work about 40 hours a week -- the same as many other professional or office workers do. However, evening or weekend work may be necessary to meet deadlines or solve specific problems. Given the technology available today, telecommuting is common for computer professionals. As networks expand, more work can be done from remote locations through modems, laptops, electronic mail, and the Internet. Computer Engineers are employed in industry, government, education and consulting. It is difficult to find a company that doesn't require the expertise of computer engineers for its products or systems. Find out more...
Note: Some resources in this section are provided by the US Department of Labor, Bureau of Labor Statistics.