Career Path Forecast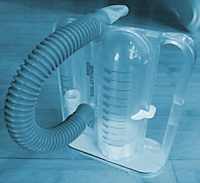 According to the U.S. Department of Labor, Bureau of Labor Statistics, employment of respiratory therapists is expected to grow by 21 percent from 2008 to 2018, much faster than the average for all occupations.
The increasing demand will come from substantial growth in the middle-aged and elderly population -- a development that will heighten the incidence of cardiopulmonary disease. Growth in demand also will result from the expanding role of respiratory therapists in case management, disease prevention, emergency care, and the early detection of pulmonary disorders.
Older Americans suffer most from respiratory ailments and cardiopulmonary diseases, such as pneumonia, chronic bronchitis, emphysema, and heart disease. As the number of older persons increases, the need for respiratory therapists is expected to increase as well. In addition, advances in inhalable medications and in the treatment of lung transplant patients, heart attack and accident victims, and premature infants -- many of whom depend on a ventilator during part of their treatment -- will increase the demand for the services of respiratory care practitioners.
Job opportunities are expected to be very good, especially for those with a bachelorís degree and certification, and those with cardiopulmonary care skills or experience working with infants. The vast majority of job openings will continue to be in hospitals. However, a growing number of openings are expected to be outside of hospitals, especially in home healthcare services, offices of physicians or other health practitioners, consumer-goods rental firms, or in the employment services industry as a temporary worker in various settings.
Note: Some resources in this section are provided by the US Department of Labor, Bureau of Labor Statistics.