Day in the Life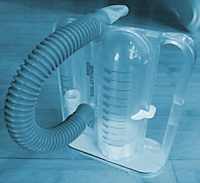 Respiratory therapists generally work between 35 and 40 hours a week. Because hospitals operate around the clock, therapists may work evenings, nights, or weekends. They spend long periods standing and walking between patients' rooms. In an emergency, therapists work under the stress of the situation. Respiratory therapists employed in home health care must travel frequently to patients' homes.
Respiratory therapists are trained to work with gases stored under pressure. Adherence to safety precautions and regular maintenance and testing of equipment minimize the risk of injury. As in many other health occupations, respiratory therapists are exposed to infectious diseases, but by carefully following proper procedures they can minimize the risks.
Note: Some resources in this section are provided by the US Department of Labor, Bureau of Labor Statistics.