Earnings and Employment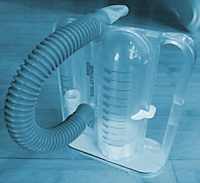 Median annual earnings of wage-and-salary respiratory therapists are about $52,200. The middle 50 percent earned between $44,490 and $61,720. The lowest 10 percent earned less than $37,920 and the highest 10 percent earned more than $69,800.
Respiratory therapists hold about 105,900 jobs in the United States. About 81 percent of jobs were in hospitals, mainly in departments of respiratory care, anesthesiology, or pulmonary medicine. Most of the remaining jobs were in offices of physicians or other health practitioners, consumer-goods rental firms that supply respiratory equipment for home use, nursing care facilities, employment services, and home healthcare services. Holding a second job is relatively common for respiratory therapists. About 12 percent held another job, compared with 5 percent of workers in all occupations.
Note: Some resources in this section are provided by the US Department of Labor, Bureau of Labor Statistics.