Career Path Forecast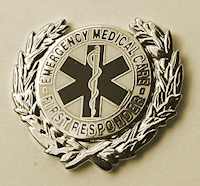 Employment of emergency medical technicians (EMTs) and paramedics is projected to grow 24 percent from 2014 to 2024, much faster than the average for all occupations. Emergencies, such as car crashes, natural disasters, and acts of violence, will continue to create demand for EMTs and paramedics. Demand for part-time, volunteer EMTs and paramedics in rural areas and smaller metropolitan areas will also continue.
Growth in the middle-aged and elderly population will lead to an increase in age-related health emergencies, such as heart attacks and strokes. This increase, in turn, will create greater demand for EMT and paramedic services. An increase in the number of specialized medical facilities will require more EMTs and paramedics to transfer patients with specific conditions to these facilities for treatment.
Note: Some resources in this section are provided by the US Department of Labor, Bureau of Labor Statistics.