Employment and Earnings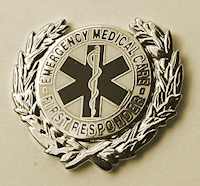 EMTs and paramedics hold about 241,200 jobs in the US. The largest employers of EMTs and paramedics were as follows: Ambulance services, 48%; Local government, excluding education and hospitals, 29%; and state, local, and private hospitals, 16%. The above percentages exclude volunteer EMTs and paramedics who do not receive pay.
EMTs and paramedics work both indoors and outdoors, in all types of weather. Their work is physically strenuous and can be stressful, sometimes involving life-or-death situations. Volunteer EMTs and paramedics share many of the same duties as paid EMTs and paramedics. They volunteer for fire departments, providers of emergency medical services, or hospitals. They may respond to only a few calls per month. of EMTs and paramedics depend on the employment setting and geographic location of their jobs, as well as their training and experience.
The median annual wage for EMTs and paramedics was $32,670 in May 2016. The median wage is the wage at which half the workers in an occupation earned more than that amount and half earned less. The lowest 10 percent earned less than $21,240, and the highest 10 percent earned more than $56,310.
Most paid EMTs and paramedics work full time. About 1 in 3 worked more than 40 hours per week in 2014. Because EMTs and paramedics must be available to work in emergencies, they may work overnight and on weekends. Some EMTs and paramedics work shifts in 12- or 24-hour increments. Volunteer EMTs and paramedics have variable work schedules. For example, they may work only a few days per week.
Note: Some resources in this section are provided by the US Department of Labor, Bureau of Labor Statistics.