Day in the Life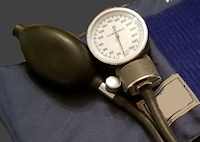 Medical assistants work in well-lighted, clean environments. They constantly interact with other people and may have to handle several responsibilities at once. Most full-time medical assistants work a regular 40-hour week. However, many medical assistants work part time, evenings, or weekends.
Medical assistants complete administrative and clinical tasks in the offices of physicians, hospitals, and other healthcare facilities. Their duties vary with the location, specialty, and size of the practice.
Medical assistants may advance to other occupations through experience or additional training. For example, some may go on to teach medical assisting, and others pursue additional education to become nurses or other health care workers. Administrative medical assistants may advance to office manager, or qualify for a variety of administrative support occupations
Medical assistants take and record patients' personal information. They must be able to keep that information confidential and discuss it only with other medical personnel who are involved in treating the patient. Electronic health records (EHRs) are changing some medical assistants' jobs. More and more physicians are adopting EHRs, moving all their patient information from paper to electronic records. Assistants need to learn the EHR software that their office uses.
Note: Some resources in this section are provided by the US Department of Labor, Bureau of Labor Statistics.