Career Path Forecast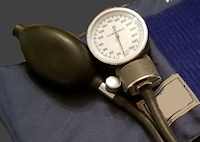 Employment of medical assistants is projected to grow 23 percent from 2014 to 2024, much faster than the average for all occupations. The growth of the aging baby-boom population will continue to increase demand for preventive medical services, which are often provided by physicians. As their practices expand, physicians will hire more assistants to perform routine administrative and clinical duties, allowing the physicians to see more patients. An increasing number of group practices, clinics, and other healthcare facilities need support workers, particularly medical assistants, to complete both administrative and clinical duties. Medical assistants work mostly in primary care, a steadily growing sector of the healthcare industry. In addition, the number of individuals who have access to health insurance is expected to continue to increase because of federal health insurance reform, increasing patient access to medical care.
Medical assistants who earn certification and have familiarity with electronic health records (EHRs) may have better job prospects.
Note: Some resources in this section are provided by the US Department of Labor, Bureau of Labor Statistics.