Day in the Life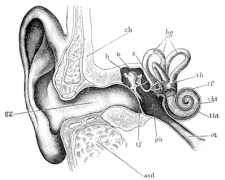 Audiologists usually work at a desk or table in clean, comfortable surroundings. The job is not physically demanding but does require attention to detail and intense concentration. The emotional needs of patients and their families may be demanding. Most full-time audiologists work about 40 hours per week, which may include weekends and evenings to meet the needs of patients. Some work part time. Those who work on a contract basis may spend a substantial amount of time traveling between facilities.
Audiologists who work in private practice also manage the business aspects of running an office, such as developing a patient base, hiring employees, keeping records, and ordering equipment and supplies.
A few audiologists conduct research on types of, and treatment for, hearing, balance, and related disorders. Others design and develop equipment or techniques for diagnosing and treating these disorders.
Note: Some resources in this section are provided by the US Department of Labor, Bureau of Labor Statistics.