Career Path Forecast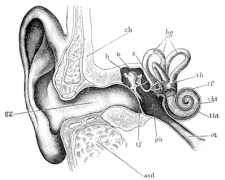 Employment of audiologists is projected to grow 29 percent from 2014 to 2024, much faster than the average for all occupations. However, because it is a small occupation, the fast growth will result in only 3,800 new jobs over the 10-year period.
An aging baby-boom population and growing life expectancies will continue to increase the demand for most healthcare services. Hearing loss and balance disorders become more prevalent as people age, so the aging population is likely to increase demand for audiologists.
The early identification and diagnosis of hearing disorders in infants also may spur employment growth. Advances in hearing aid design, such as smaller size and the reduction of feedback, may make such devices more appealing as a means to minimize the effects of hearing loss. This may lead to more demand for audiologists..
Job prospects will be favorable for those possessing the Au.D. degree. Demand may be greater in areas with large numbers of retirees, so audiologists who are willing to relocate may have the best job prospects.
Note: Some resources in this section are provided by the US Department of Labor, Bureau of Labor Statistics.