Career Path Forecast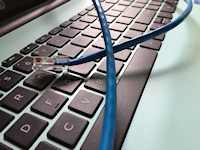 According to the U.S. Department of Labor, Bureau of Labor Statistics, cmployment of computer scientists is expected to grow by 24 percent from 2008 to 2018, which is much faster than the average for all occupations.
Employment of these computer specialists is expected to grow as individuals and organizations continue to demand increasingly sophisticated technologies.
Job increases will be driven, in part, by very rapid growth in computer systems design and related services industry, as well as the software publishing industry, which are projected to be among the fastest growing industries in the U.S. economy.
Computer scientists develop the theories that allow many new technologies to be developed. The demand for increasing efficiency in areas such as networking technology, computing speeds, software performance, and embedded systems will lead to employment growth. In addition, the growing emphasis on information security will lead to new jobs.
Computer scientists should enjoy excellent job prospects. Graduates from Ph.D. programs in computer science and engineering are in high demand, and many companies report difficulties finding sufficient numbers of these highly skilled workers. In addition to openings resulting from rapid growth in the occupation, some additional job openings will arise from the need to replace workers who move into other occupations or who leave the labor force.
Note: Some resources in this section are provided by the US Department of Labor, Bureau of Labor Statistics.