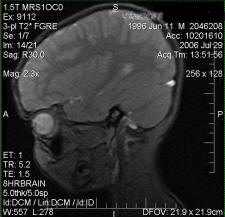 Earnings
Earnings of physicians and surgeons are among the highest of any occupation. The Medical Group Management Association's Physician Compensation and Production Survey, reports that median total compensation for physicians in the most current data varied by specialty, as shown below. Total compensation for physicians reflects the amount reported as direct compensation for tax purposes, plus all voluntary salary reductions. Salary, bonus and incentive payments, research stipends, honoraria, and distribution of profits were included in total compensation.
Self-employed physicians -- those who own or are part owners of their medical practice -- generally have higher median incomes than salaried physicians. Earnings vary according to number of years in practice, geographic region, hours worked, skill, personality, and professional reputation. Self-employed physicians and surgeons must provide for their own health insurance and retirement.
According to the Medical Group Management Association (MGMA) Physician Compensation and Production Survey, median compensation for all primary care physicians rose just 2 percent to $171,519 in 2006 – less than the 3.2 percent inflation increase that same year. Specialists reported even a lower rate of median compensation gains, with a 1.7 percent overall increase to $322,259.
Among specialists, cardiologists experienced flat or declining compensation in 2006. Invasive cardiologists reported a 1.3 percent decrease in compensation; noninvasive cardiologists reported a decrease of slightly less than 1 percent. Similarly, ophthalmologists encountered a 1.6 percent loss in pay in 2006. Among specialists who fared better were pulmonary physicians, with an almost 9.2 percent increase in compensation, and urologists, posting a gain of 6.3 percent – possibly compensating for stagnation and loss in compensation in previous years.
Starting Salaries
In terms of starting salaries, according to the Medical Group Management Association (MGMA) Physician Compensation and Production Survey, the starting median compensation level for all new primary care physicians in 2006 was $145,285 annually, compared with $171,519 for all primary care physicians, the survey report shows. For specialty physicians, the median compensation levels were $275,000 for new specialists and $322,149 for all specialists. Reported median signing bonuses for new physicians range from $10,000 up to $42,500; relocation packages range from $5,000 to $15,000.
Salary Impacts of Working Environment
MGMA says that physician-owned medical group practices are closing the gap with hospital-owned and integrated delivery systems (IDSs) when it comes to starting compensation rates they offer physicians in some specialties. For example, physician-owned practices offered comparable salaries to hospital/IDS salaries for family practice without OB ($130,000 vs. $135,000), general internal medicine ($150,000 vs. $145,000) and noninvasive diagnostic radiology ($350,000 vs. $345,000).
Note: Some resources in this section are provided by the US Department of Labor, Bureau of Labor Statistics and the Medical Group Management Association.