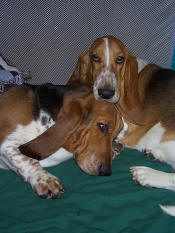 Employment and Earnings
Veterinary technologists and technicians hold about 79,600 jobs in the United States. About 91 percent worked in veterinary services. The remainder worked in boarding kennels, animal shelters, stables, grooming salons, zoos, state and private educational institutions, and local, state, and Federal agencies.
Median annual wages of veterinary technologists and technicians is $28,900. The middle 50 percent earned between $23,580 and $34,960. The bottom 10 percent earned less than $19,770, and the top 10 percent earned more than $41,490. Veterinary technologists in research jobs may earn more than veterinary technicians in other types of jobs.
Note: Some resources in this section are provided by the US Department of Labor, Bureau of Labor Statistics.