Career Path Forecast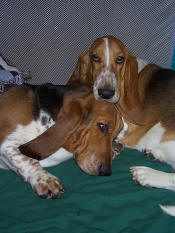 According to the U.S. Department of Labor, Bureau of Labor Statistics, employment of veterinary technologists and technicians is expected to grow 36 percent over the 2008-18 projection period, which is much faster than the average for all occupations. Pet owners are becoming more affluent and more willing to pay for advanced veterinary care because many of them consider their pet to be part of the family. This growing affluence and view of pets will continue to increase the demand for veterinary care. The vast majority of veterinary technicians work at private clinical practices under veterinarians. As the number of veterinarians grows to meet the demand for veterinary care, so will the number of veterinary technicians needed to assist them.
The number of pet owners who take advantage of veterinary services for their pets is expected to grow over the projection period, increasing employment opportunities. The availability of advanced veterinary services, such as preventive dental care and surgical procedures, also will provide opportunities for workers specializing in those areas as they will be needed to assist licensed veterinarians. The growing number of cats kept as companion pets is expected to boost the demand for feline medicine and services. Further demand for these workers will stem from the desire to replace veterinary assistants with more highly skilled technicians in animal clinics and hospitals, shelters, boarding kennels, animal control facilities, and humane societies.
Continued support for public health, food and animal safety, and national disease control programs, as well as biomedical research on human health problems, also will contribute to the demand for veterinary technologists, although the number of positions in these areas is fewer than in private practice
Excellent job opportunities are expected because of the relatively few veterinary technology graduates each year. The number of 2-year programs has recently grown to about 160, but due to small class sizes, fewer than 3,800 graduates are anticipated each year, a number that is not expected to meet demand. Additionally, many veterinary technicians remain in the field less than 10 years, so the need to replace workers who leave the occupation each year also will produce many job opportunities.
Veterinary technologists also will enjoy excellent job opportunities due to the relatively few graduates from 4- year programs -- about 500 annually. However, unlike veterinary technicians who usually work in private clinical practice, veterinary technologists will have better opportunities for research jobs in a variety of settings, including biomedical facilities, diagnostic laboratories, wildlife facilities, drug and food manufacturing companies, and food safety inspection facilities.
Despite the relatively few number of graduates each year, keen competition is expected for veterinary technician jobs in zoos and aquariums, due to expected slow growth in facility capacity, low turnover among workers, the limited number of positions, and the fact that the work in zoos and aquariums attracts many candidates.
Employment of veterinary technicians and technologists is relatively stable during periods of economic recession. Layoffs are less likely to occur among veterinary technologists and technicians than in some other occupations because animals will continue to require medical care.
Note: Some resources in this section are provided by the US Department of Labor, Bureau of Labor Statistics.