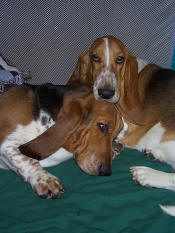 Owners of pets and other animals today expect superior veterinary care. To provide this service, veterinarians use the skills of veterinary technologists and technicians, who perform many of the same duties for a veterinarian that a nurse would for a physician. Although specific job duties vary by employer, there is often little difference between the tasks carried out by technicians and technologists, despite differences in formal education and training. However, most technicians work in private clinical practice while many technologists have the option to work in more advanced research-related jobs.

Veterinary technologists and technicians typically conduct clinical work in a private practice under the supervision of a licensed veterinarian. Veterinary technologists and technicians often perform various medical tests and treat and diagnose medical conditions and diseases in animals. For example, they may perform laboratory tests such as urinalysis and blood counts, assist with dental care, prepare tissue samples, take blood samples, and assist veterinarians in a variety of other diagnostic tests.
While most of these duties are performed in a laboratory setting, many are not. For example, some veterinary technicians record patients' case histories, expose and develop x rays and radiographs, and provide specialized nursing care. In addition, experienced veterinary technicians may discuss a pet's condition with its owners and train new clinic personnel. Veterinary technologists and technicians assisting small-animal practitioners usually care for small pets, such as cats and dogs, but can perform a variety of duties with mice, rats, sheep, pigs, cattle, monkeys, birds, fish, and frogs. Very few veterinary technologists work in mixed animal practices where they care for both small pets and large, nondomestic animals.
Besides working in private clinics and animal hospitals, some veterinary technologists and technicians work in research facilities under the guidance of veterinarians or physicians. In this role, they may administer medications, prepare samples for laboratory examinations, or record information on an animal's genealogy, diet, weight, medications, food intake, and clinical signs of pain and distress. Some may sterilize laboratory and surgical equipment and provide routine postoperative care. Occasionally, veterinary technologists vaccinate newly admitted animals and may have to euthanize seriously ill, severely injured, or unwanted animals.
While the goal of most veterinary technologists and technicians is to promote animal health, some contribute to human health, as well. Veterinary technologists occasionally assist veterinarians in implementing research projects as they work with other scientists in medical-related fields such as gene therapy and cloning. Some find opportunities in biomedical research, wildlife medicine, livestock management, pharmaceutical sales, and increasingly, in biosecurity and disaster preparedness.
Veterinary Techicians and Technologists Resources
Online
Overview:
Overview of the work of Veterinary Technicians and Technologists
Preparation:
Programs, Degree Fields
Day in the Life:
Specialty Areas, the Workplace
Employment and Earnings:
Salary Ranges, Statistics, Employment Options
Career Path Forecast:
Predictions for the field
Professional Organizations:
Resources, Networking, Support
Internet Resources:


American Animal Hospital Association

American Association for Laboratory Animal Science

American Board of Veterinary Specialties

American Veterinary Medical Association

AVMA's Council on Education

History of the Veterinary Profession
Note: Some resources in this section are provided by the US Department of Labor, Bureau of Labor Statistics.