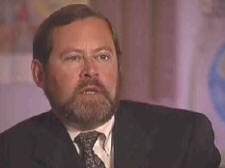 Profiles of Geoscientists are available on this site to provide insight into the activities, educational preparation, and daily challenges of individuals working in the geosciences. Profiles include students, those just starting their career, and those who have been working for decades. They cover a variety of career paths and educational backgrounds. All offer PDF files profiling the individual and including an interview. While these are useful tools for glimpsing into the working lives of geoscientists, it may also be helpful to network with professionals who can provide even more input, or answer your specific questions. Bear in mind that these profiles are simply snapshots of geoscientists at one point in their career. It is likely that these people have moved on to other jobs, perhaps expanded their education, or made other changes since the profile was created. These individuals are not available for individual contact, but have provided candid descriptions of their education, work experiences, and career paths. You may select a profile by name, job function, company, or geography, and may view online or download a PDF file.
If you are a geoscientist or a student currently studying geoscience, and would be interested in contributing a profile to this site, please download and complete a geoscientist or student profile form. Thank you!
Profiles of Geoscientists

Name
Company
Job Function
State
Online Profile
Anson, Gwen
Shell Oil
Senior Geophysicist
TX
Online Profile
PDF
Attanayake, Prem
Bechtel Corporation
Chief Hydro-geologist
CA
Online Profile
PDF
Bybell, Laurel
U.S. Geological Survey
Micropaleon-tologist
VA
Online Profile
PDF
Condit, Bill
U.S. House of Representatives
Committee Staff
DC
Online Profile
PDF
Constanz, Brent
Norian Corporation
President and CEO
CA
Online Profile
PDF
Cowart, Vicki
State of Colorado
State Geologist
CO
Online Profile
PDF
Eppink, Jeff
Icf Kaiser Consulting Group
Energy Policy Program Manager
VA
Online Profile
PDF
Fiske, Peter
Lawrence-Livermore Laboratory
Research Scientist
CA
Online Profile
PDF
Frodesen, Eric
Western- Atlas International
Senior Geologist
TX
Online Profile
PDF
Gath, Eldon
Earth Consultants International
Engineering Geologist
CA
Online Profile
PDF
Hull, Don
State of Oregon
State Geologist
OR
Online Profile
PDF
Kemp, Craig
Shell Oil
Geological Engineer
TX
Online Profile
PDF
Knight, Linda
Houston Public Schools
High School Teacher
TX
Online Profile
PDF
Kornikow, Leonard
U.S. Geological Survey
Hydro-geologist
VA
Online Profile
PDF
Landon, Susan
Thomasson Partner Associates
Petroleum Geologist
CO
Online Profile
PDF
Miyazaki, Brent
Advance
Environ. Services Program Manager
CA
Online Profile
PDF
Moore, Clint
ION Geophysical Corp.
Vice-President – Corporate Development
TX
Online Profile
PDF
Snow, Geoff
Barranca Resources, Inc.
Mining Consultant
CO
Online Profile
PDF
Stone, Denise
Amoco
Petroleum Geologist
TX
Online Profile
PDF
Ward, Wes
U.S. Geological Survey
Chief, Astrogeology Program
AZ
Online Profile
PDF
Williams, John
San Jose State University
Geology Department Chair
CA
Online Profile
PDF
Williams, Debra
City of Austin
Environ.
Quality Specialist
TX
Online Profile
PDF
Zevin, Susan
National Weather Service
Deputy Assistant Administrator for Operations
MD
Online Profile
PDF
Note: Some resources in this section were originally prepared as part of the Sloan Career Cornerstone Series CD-Rom "Careers for Geoscientists."