Professional Organizations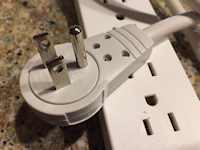 Professional organizations and associations can play a key role in your development and keep you abreast of what is happening in your industry. Associations promote the interests of their members and provide a network of contacts that can help you find jobs and move your career forward. They can offer a variety of services including job referral services, continuing education courses, insurance, travel benefits, periodicals, and meeting and conference opportunities.
The following is a partial list of professional associations serving electrical engineers and employers. A broader list of professional associations is also available by clicking here.

IEEE
Through its global membership, IEEE is a leading authority on areas ranging from aerospace systems, computers and telecommunications to biomedical engineering, electric power and consumer electronics among others. Members rely on IEEE as a source of technical and professional information, resources and services. To foster an interest in the engineering profession, IEEE also serves student members in colleges and universities around the world.