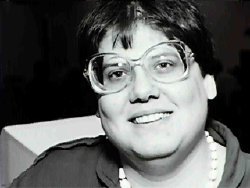 Patricia O'Neill

Special Project Assistant
Cornell University Physical Sciences Library
Ithaca, NY


B.S. - Chemistry, Pacific Lutheran University
M.S. - Library and Information Science, University of Illinois, Champaign-Urbana
Special Project Assistant to the Associate University Librarian for Science


"When I was an undergraduate, I was the only chemist in my research group who liked to go to the library, says Patricia O' Neill, physical science librarian at Cornell University. That was probably the earliest indication of my interest in this field." She says that generally, individuals attracted to library science are ones who would rather work with other people than work alone or in a lab.

But O'Neill's career has not taken her far from the lab after all. "At a big research institution like Cornell, librarians can be very involved in research projects by making critical information accessible," she says. Chemists come to her for the information they need to plan an experiment or long-term research project. This includes current periodical literature, patents, and information stored on computer databases. Her job is to help them sift through the vast quantities of material available to find the one piece of information they need.

"I use my chemistry training daily," she says. "When I talk to chemists, I may not need to know how to name a compound, but I need to be familiar enough with the nomenclature to ask them the right questions and get a sense of what they want to find out."

O'Neill comments that she is usually involved in scientific research at the beginning of a project and, again, at its final stages. "But," she adds, "I do not have to do all the repetitious laboratory work in the middle."