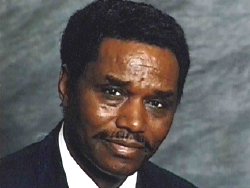 Jesse Jones

Professor and State Legislator
Baylor University
Waco, TX


B.S. - Biology, Texas College
M.S. - Chemistry, Highlands University (New Mexico)
Ph.D. - Chemistry, Arizona State University
Professor and State Legislator
"I tell students that they must be liberally trained and be prepared to be flexible in the job market. My recommendation is be a chemist first, then broaden yourself from there."


"In addition to my teaching, I also serve as a member of the Texas legislature. I got into politics because I believe it is important for scientists to participate fully in terms of citizenship responsibilities. This means more than just voting. It means being involved in the political process. We must make sure our profession is well represented, just as those in the medical profession must be involved in the changing health care system. I serve on the Higher Education Committee and the Health and Human Services Committee where I am involved in allocating resources to Medicare and Medicaid. We also are concerned with issues such as regulation of day care centers and nursing homes."