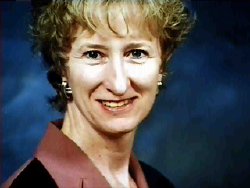 Mary Gibbons

Criminalistics Laboratory Director
Oakland Police Department
Oakland, CA


B.S. - Criminalistics, University of California at Berkeley
Diplomate in General Criminalistics, American Board of Criminalistics
Criminalistics Laboratory Director


Forensic chemists are experts in the reconstruction of events in the most basic form, says Mary Gibbons, director of the Oakland Police Department Crime Lab in Oakland, CA. "We apply scientific disciplines to problems that present themselves in the form of physical evidence." Understanding the evidence requires tools from many disciplines, including chemistry, biology, materials science, and genetics. In fact, the prevalence of DNA analysis is making knowledge of genetics increasingly important in this field.

Forensic chemists agree that public speaking skills and being comfortable with what you do are important personal characteristics for this career. "You have to be articulate and comfortable explaining complicated things in simple ways," says Gibbons.

Not all cases go to trial, but when one does, giving expert testimony in court is a significant piece of a forensic chemist's job. Some employers require their forensic chemists to go through several months of mock courtroom testimony training during their regular training. "If you enjoy teaching, you may be well suited for the court aspects of this work," says Gibbons. "You need to teach the jury about your analysis and your findings, explain the basis of your opinion, and help them make a decision."

The career path for most forensic chemists is through federal, state and county labs associated with the medical examiner's office. However, there are different types of careers available with forensic chemistry, including those in other fields of forensic science. Chemists can also move up within a particular section. For example, as director of the Oakland Crime Lab, Gibbons supervises other forensic scientists rather than being involved in day-to-day analysis. She is also responsible for case review and general lab management.