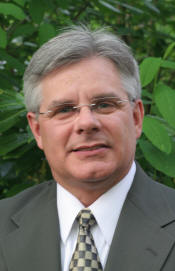 Keith Wolf
Principal Science Advisor
KWA Ecological Sciences, Inc.
Duvall, WA

Ph.D-Candidate, Ecological Sciences/Environmental Engineering, Kennedy-Western University - 2009
Marine Biology/Animal Behavior, Columbia Pacific University, 1998
BS, Marine Biology, Pacific Lutheran University, 1991
Western Washington University, 1990
Whatcom Community College, 1989
Keith Wolf is a principal science advisor.
"Get real-world experience"


What fields of biology do you work in?


Wolf: Nearly all facets in the Ecological and Natural Sciences field.



Q: When did you know you wanted to become a Biologist?


Wolf: Community College. Studying hydrothermal vent communities discovered near the Galapagos Islands – Land of Darwin.



Q: What was your college experience like?


Wolf: Extensive and necessary. Work experience provides a more in-depth understanding of the practical, political, logistical and administrative aspects. Something that is rarely emphasized in a University setting unless students are actively involved with professional societies and extracurricular internships, lectures etc.



Q: Did you incorporate work experiences while you were an undergrad?


Wolf: Yes, internships and even full-time pre-graduation employment. I worked full time for a consulting firm specializing in SuperFund, permitting and monitoring of aquatic marine resources.



Q: How did you get your first job?


Wolf: By networking outside the University system, learning about what the priority issues and institutions did and by working with University career centers.



Q: What's the most rewarding thing about being a Biologist?


Wolf: Too numerous to list in full. However, working deeply inside the institutional aspects that allow sound environmental policy to be developed. This experience can only be gained by participating in these processes. The reward is becoming an expert over time, beginning with field techniques, technology such as GIS, remote sensing, methods and protocols, and analytical processes. This experience progression allows biologists to become part of the process that leads to better policy.

Q: Is there an example you can provide that shows how something you've worked on has positively impacted the world?


Wolf: Advances in remote sensing for monitoring aquatic environments.



Q: Do you spend a fair amount of time traveling?


Wolf: Extensive travel is required for most aspects of this whether it be field work, meeting, symposia, continuing education et cetera.



Q: Do you have a mentor? Or did you in your college years?


Wolf: Several. William D. Ruckleshaus former EPA director (the first and third administrator), Bruce Babbit who made existing Acts such as ESA and CWA under the Clinton Administration. Bruce Crawford now at NOAA in Seattle/Lacey WA. I worked directly with these gentlemen as a technical and policy representative within the design and funding institutions and the processes to address ecosystem recovery, health and action implementation. Further, we provide the monitoring and analysis that goes into Congressional and other reports to demonstrate the degree of need and value of taxpayer funded programs for the environment.



Q: Do you find yourself working more in a team situation, or more alone?


Wolf: Collaboration with hundreds of colleagues is a requirement. Working alone does not provide for sound science, peer review, discussion or rigor.



Q: Do you find you are able to balance work with social/family life while working in your current job?


Wolf: Yes.



Q: If you had to do it all over again, would you still become a Biologist?


Wolf: Yes.



Q: Did you think that school prepared you for the way the work gets done in the real world?


Wolf: No. Most University programs are deficient in teaching even the basics within the context of their real world applications.



Q: Where do you see jobs for Biologists in the future? What should students be doing to prepare themselves to take on those roles?


Wolf: Learn how Analysis, GIS/LIS, remote sensing, monitoring, adaptive management, collaboration, use of Networked Information Systems are used to collect empirical data that can be used to inform decisions and policy and to provide the accountability reporting necessary to validate the use of tax-payer dollars for the environment. Lastly, understand that industry and environmental protection and or restoration are not mutually exclusive, but that left unchecked, industry will cause the cost of these to increase in lieu of short term financial gains for their business. Climate change (misidentified as global warming) and growth are two areas that must be seriously addressed.



Q: What other advice do you have for precollege students?


Wolf: Get real-world experience, challenge your professors and universities to include this in the curricula and that rote "biology" serves few, if any, potential employer or the natural resource field.