Employment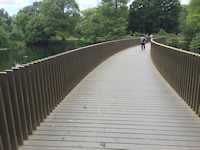 Most Architectural Engineers work in the construction industry or related areas. Others may choose to work at non-profit organizations or firms. Some Architectural Engineers are self-employed. After developing an experience base, some Architectural Engineering graduates become principals in their own consulting firms.

The following is a partial list of employers of Architectural Engineers:

Architectural or Construction Firms

U.S. Federal Government and State and Local Affiliates

Other Employers

Colleges and Universities

Self-Employment
Note: Some resources in this section are provided by the US Department of Labor, Bureau of Labor Statistics.