Day in the Life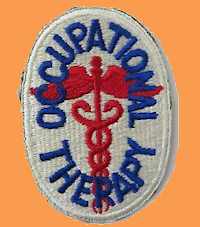 Occupational therapy assistants help patients develop, recover, and improve the skills needed for daily living and working. Occupational therapy assistants are directly involved in providing therapy to patients and work under the direction of occupational therapists.
Occupational therapist assistants need to have a moderate degree of strength because of the physical exertion required to assist patients. For example, assistants may need to lift patients. Constant kneeling, stooping, and standing for long periods also are part of the job.
The hours and days that occupational therapist assistants work vary by facility and with whether they are full- or part time. For example, many outpatient therapy offices and clinics have evening and weekend hours to coincide with patients' schedules.
Occupational therapist assistants may advance into administration positions. They might organize all the assistants in a large occupational therapy department or act as the director for a specific department such as sports medicine. Some assistants go on to teach classes in accredited occupational therapist assistant academic programs or lead health risk reduction classes for the elderly.
Note: Some resources in this section are provided by the US Department of Labor, Bureau of Labor Statistics.