Day in the Life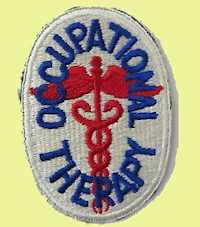 In large rehabilitation centers, therapists may work in spacious rooms equipped with machines, tools, and other devices generating noise. The work can be tiring because therapists are on their feet much of the time. Those providing home health care services may spend time driving from appointment to appointment. Therapists also face hazards such as back strain from lifting and moving clients and equipment.
Occupational therapists in hospitals and other health care and community settings usually work a 40-hour week. Those in schools may participate in meetings and other activities during and after the school day. Currently, more than a quarter of occupational therapists worked part time.
Some occupational therapists work with the support of occupational therapist assistants.
Occupational therapists need patience and strong interpersonal skills to inspire trust and respect in their clients. Patience is necessary because many clients may not show rapid improvement. Ingenuity and imagination in adapting activities to individual needs are assets. Those working in home health care services also must be able to adapt to a variety of settings.
Note: Some resources in this section are provided by the US Department of Labor, Bureau of Labor Statistics.