Employment and Earnings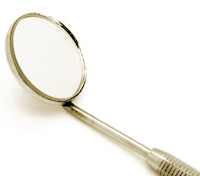 Dental assistants hold about 318,800 jobs in the United States. Almost all dental assistants work in dentistsí offices. Dental assistants work under the supervision of dentists and work closely with dental hygienists in their day-to-day activities.
Dental assistants wear safety glasses, surgical masks, protective clothing, and gloves to protect themselves and patients from infectious diseases. They also must follow safety procedures to minimize risks associated with x-ray machines.
According to the U.S. Bureau of Labor Statistics, median annual wage for dental assistants was $36,940 in May 2016. The median wage is the wage at which half the workers in an occupation earned more than that amount and half earned less. The lowest 10 percent earned less than $25,460, and the highest 10 percent earned more than $52,000.
Most dental assistants work full time. However, nearly 1 in 3 assistants worked part time in 2014. Some may work evenings or weekends.
Note: Some resources in this section are provided by the US Department of Labor, Bureau of Labor Statistics.